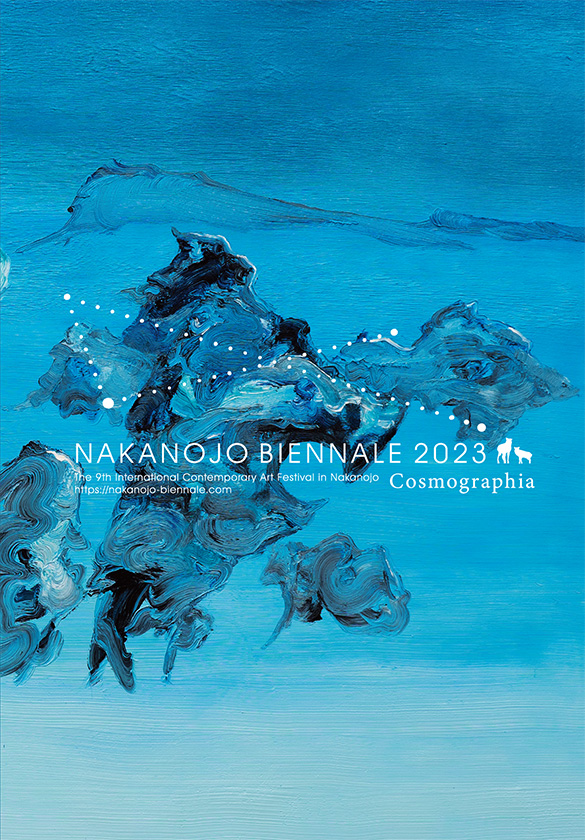 Exhibition Period: 31 days from Saturday, September 9 to Monday, October 9, 2023
Exhibition Venue: 44 locations in 5 areas in Nakanojo Town, Agatsuma District, Gunma Prefecture
Artists: 125 participating artists
Passport: 1500 yen (free admission for high school students or younger)
Contact Us
Office of Nakanojo Biennale
TEL: +81-279-75-3320 (Japanese only, weekdays from 9 a.m. to 5 p.m. UTC+9)
Email: office@nakanojo-biennale.com
Address: 〒377-0432 (Postal Code)
Gunma-ken, Agatsuma-gun, Nakanojo-machi, Gotanda 3534-4 Japan

We have a competition called stamp rally. We have prepared original souvenirs that you can receive by collecting all 27 stamps.
Please show your passport to collect your stamps at the entrance or reception of each location.
Go to exchange locations when you successfully collect 27 stamps!
Exchange period:
September 9, 2023 (Saturday) to October 9, 2023 (Monday holiday)
Exchange venue:
▶︎ No.5|"tsumuji"
▶︎ No.16|Isamamura
▶︎ Shima-onsen Information Center
▶︎ No.34|Okaikosan-no-sato

Please fill out the application page below and send us your impressions and opinions of the Nakanojo Biennale. After the exhibition period ends, we will give away hot spring accommodation tickets and other prizes through a lottery. Please see the website for details. The application period is November 10, 2023.
Questionnaire / Lottery Gift Application Page
https://nakanojo-biennale.com/ap2023/

All works and event videos from Nakanojo Biennale 2023 will be released in sequence.
(Launched September 9, 2023)
https://nakanojo-biennale.com/2023/?t=en