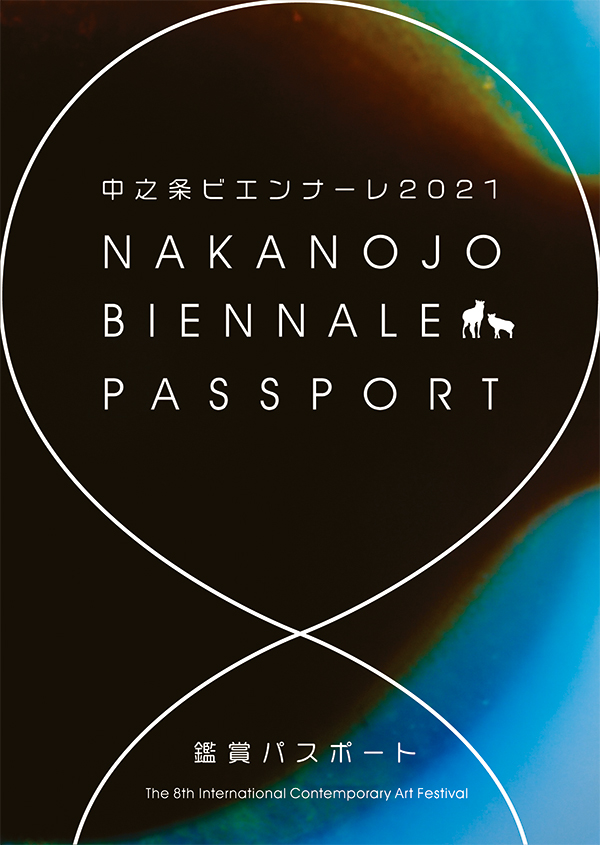 During the exhibition period, you may visit each venue as many times as you like to view the art. Please present this ticket at the staffed reception hall.
* Some events require a separate admission fee. Please check the website for details.
Each passport is only valid for the one person who has registered their name.
During the Biennale, admission to the Nakanojo Gardens is free with this passport and free for accompanying children, high-school-aged or younger.
The staff working at venues may ask you to see this ticket.
Guests with a body temperature of 37.5 degrees or higher or in poor physical condition may not enter.
* This ticket cannot be reissued or refunded. Resale or transfer is strictly prohibited.

Exhibition Venue: Approximately 40 locations in 5 areas in Nakanojo Town, Agatsuma District, Gunma Prefecture
Artists: 125 participating artists
Exhibition Period: 31 days from Friday, October 15 to Sunday, November 14, 2021
Passport: 1500 yen (free admission for high school students or younger)
Guidebook: 1000 yen
Passport Case: 400 yen (original design neck strap)
Contact us
Office of Nakanojo Biennale
TEL: +81-279-75-3320 (Japanese only, weekdays from 9 a.m. to 5 p.m. UTC+9)
Email: office@nakanojo-biennale.com
Address: 〒377-0432 (Postal Code)
Gunma-ken, Agatsuma-gun, Nakanojo-machi, Gotanda 3534-4 Japan
* The event schedule is subject to change depending on the coronavirus alert level and the state of emergency. Please check the official website for the latest information.

Official goods are for sale, with a focus on products from participating artists of the Biennale. In addition, many one-of-a-kind products are available. Come discover goods from your favorite artists!
Official Shop Venues
▶︎ No.01|Information Center in front of the train station (formerly Yamazaki shop)
▶︎ No.04|"tsumuji"

Food stands will be available daily. Fill your stomach and soul with delicious Gunma foods such as classic curry, hamburgers, sweets, local vegetables, and organic, home-roasted drip coffee. Store information will be posted online and on social media, so please check the latest info before visiting!
Planned Food Stand Venues
▶︎ No.17|Isamamura
▶︎ No.19|Yamase
▶︎ No.26|Former Sawada Elementary School

You can view online videos of all the exhibited artwork from the Nakanojo Biennale 2021. In addition, the website also contains exclusive, online-only content, so be sure to check it out! (Launched September 11, 2021)
https://nakanojo-biennale.com/2021/?t=en

Please fill out the application page below and send us your impressions and opinions of the Nakanojo Biennale. After the event is over, we will award a wonderful gift by lottery. Please see the website for details. The application period is from October 15 to December 15, 2021.
Questionnaire / Lottery Gift Application Page
https://nakanojo-biennale.com/ap2021/