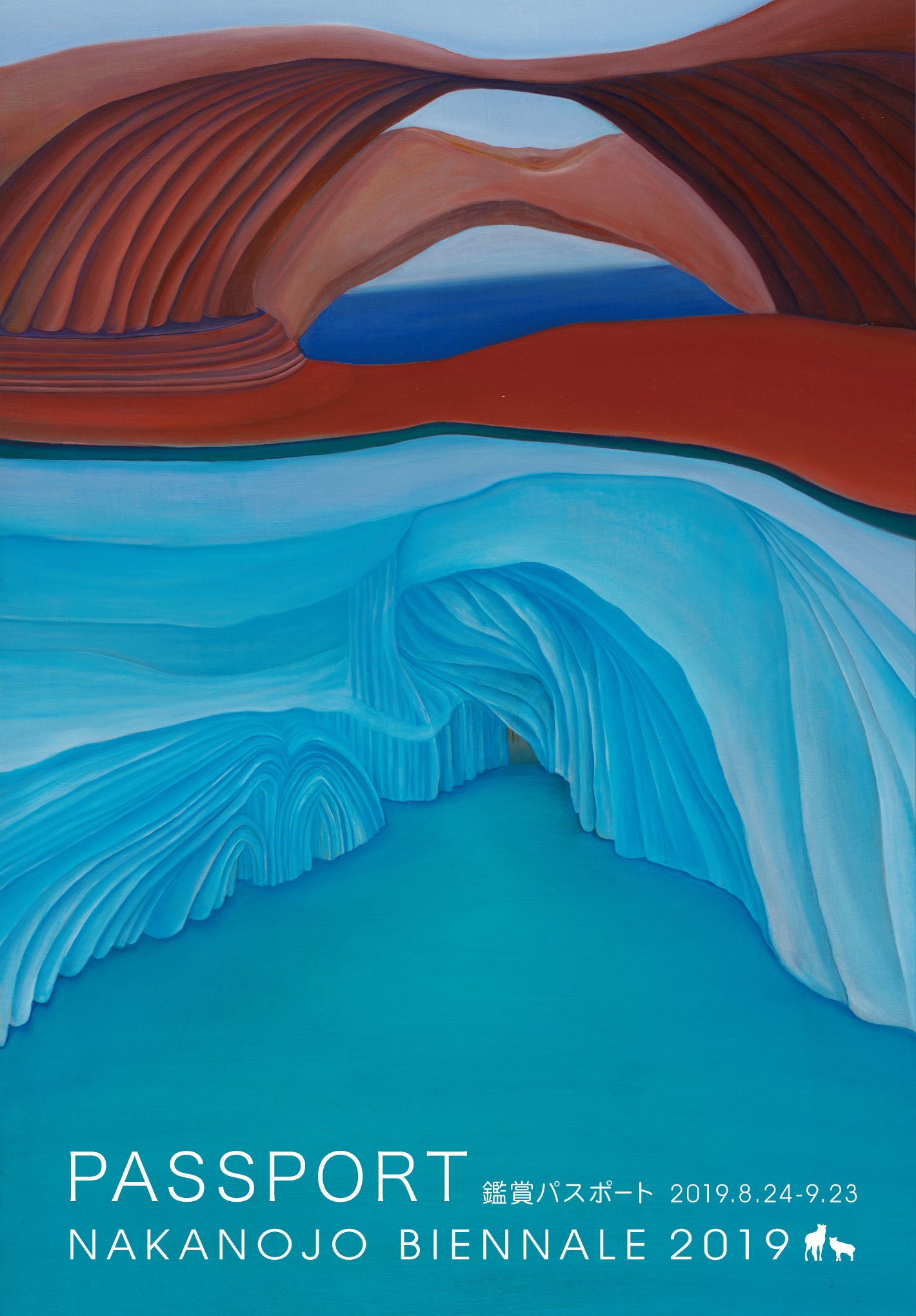 Exhibition Locations
50 locations in 6 areas of Nakanojo Town, Gunma.
Passport
On the day 1500yen (In advance 1200yen) / Free under high school students.
Pass lanyard
Originally designed neck strap pass lanyard 400 yen
Guide book
Special manual for Nakanojo Biennale 1000yen
Contact us
Office of Nakanojo Biennale
TEL: +81-279-75-3320 (Japanese only, during weekday from 9a.m. to 5p.m. UTC+9 )
MAIL: office@nakanojo-biennale.com
Address: 〒377-0432 (Postcoode)
Gunma-ken, Agatsuma-gun, Nakanojo-machi, Gotanda 3534-4 Japan

-You can visit all the exhibitions during Nakanojo Biennale 2019 at anytime. Please show the passport at the enterance.
-Each passport admits one person.
-You may be requested to show your passport by the biennale staff.
※ Some events require separate entrance fees. Please see the guide book or website for more details.
※ We can't re issue or refund the passport.
※ Reselling or reuse of the passport is prohibited.
※ The number inside the mark indicates locations.

We have a competition called stamp rally. We have a special reward, friends of biennale, when you collect 15 stamps and a completion gift Master of Biennale for all 31 stamps.
Please show your passport to collect your stamps at the entrance or reception of each location.
Go to exchange locations when you successfully collect 15 or 31 stamps!
Well done for completing 15 stamps!
You will receive a special reward Friends of Biennale.

You will receive 10% off vouchers for hotels in Shima Onsen area.
Exchange Period: During Nakanojo Biennale
Exchange Locations: In front of Nakanojo Station (Tsu-un building), Isamamura, Shimaonsen Information Centre, Okaikosan-no-sato
Voucher valid on weekday between Sat 24th August 2019 to Fri 28th February 2020.
※ Make a reservation via Shimaonsen Information centre when you wish to use a voucher.
(0279-64-2321 Opening Hours 8:30〜17:15)

You will receive free onsen entry.
You will receive your choice of one free entry from the list below.
Please show this ticket at your desireble place.
1. Shima Seiryu-no-yu (opening hours 10:00~21:00 Closed on the 4th Wed of month)
2. Sawatari Public Bath (10:00~20:00)
3. Kyozuka Onsen Shakunage-no-yu (Opening hours 9:30~18:00 Closed on Wed and possible temporary closure.)
Voucher valid between Sat 24th August 2019 and Tue 31st December 2019.
Please ask dircectory regarding to opening days at the end of years holidays.
Note: Sawatari Public Bath is bathing facilities for residents. Therefore residents have priority access to the bath.
Note: Please receive a key from Kiku Tofu shop to gain access to Kyozuka Onsen.
Well done for completing all 31 stamps!
You will receive a special reward, Master of Biennale.

You will receive a special novelty item designed by Nakanojo Biennale.
Exchange period: During Nakanojo Biennale
Exchange Locations: In front of Nakanojo Station(Tsu-un building), Isamamura, Shimaonsen Information Centre, Okaikosan-no-sato