Director's Message
We are pleased to announce that we will hold the ninth Nakanojo Biennale in 2023. I want to express my heartfelt gratitude and appreciation to everyone involved in the Nakanojo Biennale over the many years.
Nakanojo is a charming town not far from Tokyo, where many historic buildings and elegant hot spring resorts still remain. Through the residency program, artists researched topics such as the area's culture, climate, history, and various local issues. Deep connections have formed with the local people through this process, and the Nakanojo Biennale has become an indispensable part of the region. For the children in Nakanojo, art is an everyday part of their lives, and they enjoy the valuable learning opportunity of attending workshops with artists.
Our journey with the community has been challenging, facing many difficulties such as the Great East Japan Earthquake and the Coronavirus pandemic. However, artists' activities in the region have continued to progress forward since 2007. In the last few years, as a result of the Nakanojo Biennale, more artists have moved to this area, and new art venues were created, further accelerating the development of a more creative region.
For the Nakanojo Biennale 2023, we are calling for a wide range of artists to connect, create and show together in this region that coexists with art.
Tetsuo Yamashige, General Director

Artist Open Call
The Nakanojo Biennale is an international contemporary art festival held every two years in Nakanojo Town, Gunma Prefecture. Surrounded by magnificent mountain scenery, Ramsar wetlands, hot spring villages with deep histories, sericulture, festivals, and traditional folk events, Nakanojo Town offers visitors the unique opportunity to experience beautiful satoyama culture that cannot be found anywhere else. Artists stay and work in this unique mountain village community and present their creations during the Nakanojo Biennale. For the ninth Nakanojo Biennale 2023, we are calling for a wide range of artists from Japan and abroad with innovative ideas and projects from various fields.
Application
Period:

Friday, May 20 - Wednesday, July 20, 2022
*Postmarked on the envelope by Wednesday, July 20, 2022, if applying by mail.

Open Days of
the art festival:

Friday, September 9 - Monday, October 9, 2023 (National Holiday)
*open every day for 31 days

Location:

Areas: Nakanojo Isemachi, Isama, Shima Onsen, Sawatari Kuresaka and Kuni.
Previous Venues: The Central Shopping District, Isama Studio, Akaiwa Important Preservation District for Groups of Traditional Buildings, shopping streets, onsen towns, wooden school buildings, historical houses, silk farmhouses, gymnasiums, abandoned houses, shops, and more.

Previous
Data:

Exhibition Period: 31 days
Participating Artists: 125 (including groups)
Locations: 40 venues
Number of Visitors: 300,000 people (accumulating totals)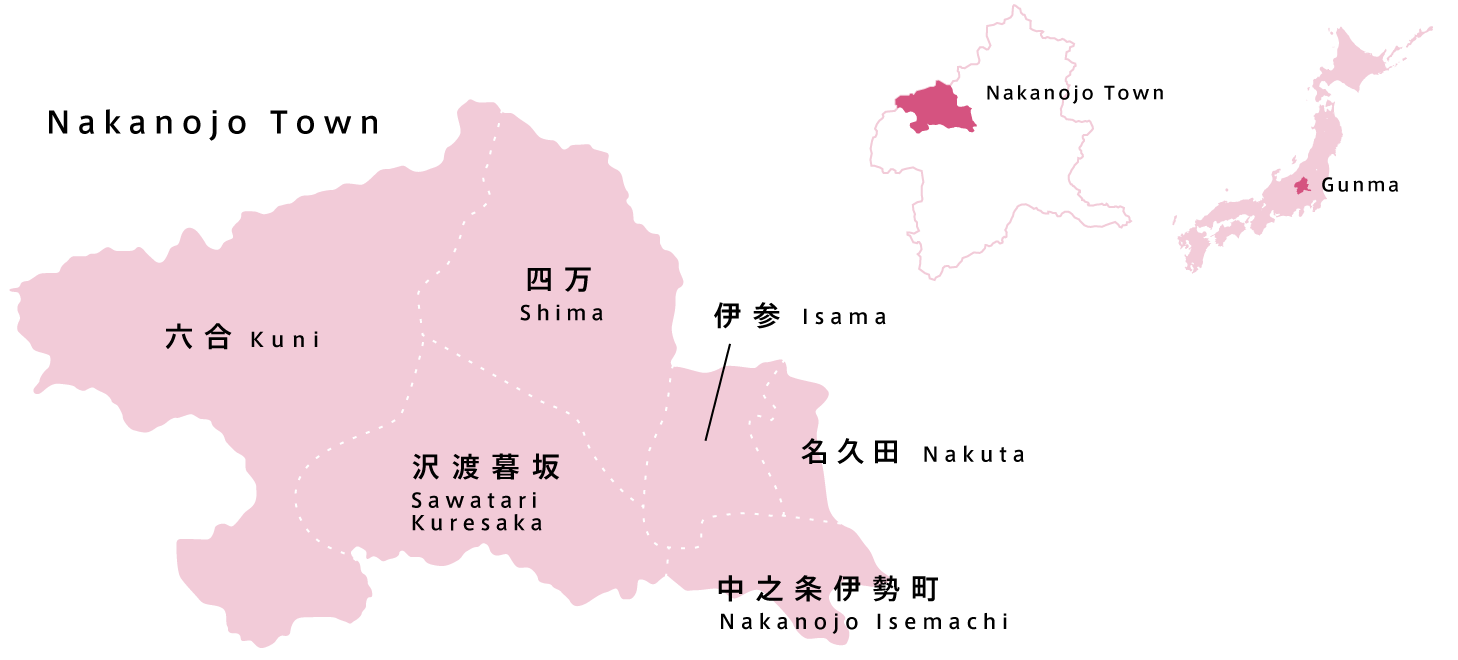 Application Rules and Requirements
・Artists are responsible for securing their own place to stay in the case of Coronavirus-related events, such as voluntary quarantine, standby quarantine, or medical treatment.
・We are open to all genres, including sculpture, painting, photography, video art, installation, and performance. New applicants are welcome.
・We accept both individuals and artist groups. As a group, the application process is the same as with individual artists, but we will only contact the group's representative. Changing the number of members won't be allowed after you apply, so please ensure you include all the members in your application.
・Artists can contact the Nakanojo Biennale office via email.
・The artwork must be installed and removed by each artist according to the dates on the schedule.
*If the artist lives overseas and can't remove the artwork themselves, please arrange with DHL to collect the artwork.
・The artwork must be installed by the deadline.
*Depending on the location, there will be different deadlines for installing artwork.
・The artwork must not infringe on any copyright or intellectual property rights.
・Artist accommodations will be available in phases depending on the area starting around April 2023. Please plan ahead and schedule accordingly.
・Artists will be awarded a flat fee after the exhibition (the 2021 artist fee was 50,000 yen). There are no exhibition or residence fees.
Notes and Artist's Responsibilities:
■We will take safety measures against COVID-19 for the orientation and the residences. However, due to the circumstances of COVID-19, the schedule may change. Please visit this webpage for the latest information.
■You are responsible for your expenses, including food, transportation, and the making, installing, and removal of the artwork.
■There won't be assistants or technical staff at all venues, so you must be responsible for making, installing, operating, and removing your work.
・You are responsible for cleaning your exhibition space before and after your installation.
・Please install artwork in a way that's not easily stolen or removable.
・Please install artwork that will not become moldy. The venues become humid during the festival.
・We won't allow artists to make structural alterations or tamper with electric wring without permission.
■Ensure your artwork is safe for our guests. We won't exhibit potentially dangerous work.
■No compensation will be given if the artwork is damaged by natural disasters or acts of god. If artists want to protect their work, they are responsible for purchasing their own insurance.
■Please understand and consent that images or data of your artwork, your face, and likeness, or your personal history may be used for advertising on the website or mass media, not only by the Executive Committee of the Nakanojo Biennale but possibly by other media outlets.
■We aim to bring artists and local people together at the Nakanojo Biennale. Please have a spirit of respect for each other.
Application Process
1. Application
【 Online 】
Please apply through the website until 23:59 (UTC+9), on Wednesday, July 20, 2022, according to the guidelines.
[Guidelines]
Individual artists or artist groups can send either a website or a PDF portfolio to apply. You may also send both.
【 By Mail 】
Please send a portfolio, conforming with the guidelines below, to the secretariat of the Nakanojo Biennale, postmarked by Wednesday, July 20, 2022.
[Guidelines]
・The portfolio size must be A4 and within 30 pages for individual artists, and 40 pages for a group.
・Please download and print the application form. Fill out the information and attach it to the first page of your portfolio. Click here to download PDF »
*Please send a photocopied portfolio because the original will not be returned.
*We will keep your personal data private, and it won't be used for other purposes.
[Address]
The Office of Nakanojo Biennale
〒377-0494 (Postal Code)
Gunma-ken, Agatsuma-gun, Nakanojo-machi, Nakanojo-machi 1091 Japan
TEL: +81-279-75-8848 (Japanese only, weekdays from 9 a.m. to 5 p.m. UTC+9)
*Please write "portfolio enclosed" on the envelope.

2. The application review and results notice
Results will be sent in early August by post to local applicants and by email to overseas applicants.

3. Orientation for successful candidates
We will hold online orientations via Zoom in both Japanese and English, where we will give an overview of the event and answer your questions. Attendance is mandatory. Unfortunately, you can not have a representative in your place, so please attend the orientation yourself.
Orientation dates: September 17, 2022
We will explain the details of the schedule after you receive the results.

4. Venue viewing schedule
Viewing schedule: Sunday, September 18 - Tuesday, October 11, 2022
Artists are allowed access to preview the venues during this time.

5. Submission of your plan
Submission Deadline: Sunday, October 16, 2022
・ Submit your request for your preferred venue, along with your plan.
・ We can arrange for artists to revisit a location if necessary.
・ We try to place artists based on their request and plan. However, please understand your request may not be accepted because of the location's popularity or difficult logistics.
The artist location request and plan will be coordinated by the middle of November, and then we will inform the artists.

6. The selection of participants
・ Once your venue is confirmed, you become an official participant artist of the Nakanojo Biennale.
・ If you do not accept an alternative venue we offer, we may decline your participation.
・ Once confirmed as an official participant artist, you can begin work or research in Nakanojo in April 2023.
The application and decision schedule
1. Application deadline:
Wednesday, July 20, 2022, online by 23:59 or by mail (postmarked), UTC+9.
2. Results notice:
Results will be sent by mail or email in early August 2022.
3. Orientation dates:
Saturday, September 17, 2022.
* Attendance is mandatory.
4. Venue viewing schedule:
Sunday, September 18 - Tuesday, October 11, 2022
5. Submission of your location request and work plan:
The deadline is October 16, 2022.
* We will provide the request form at a later date.
* The Artist location request and plan will be coordinated by the middle of November, and then we will inform the artists.
6. The selection of participants:
After accepting the offered venue from the Nakanojo Biennale office, the artist becomes an official participant.
Depending on the status of the coronavirus pandemic, the schedule or program may be changed or canceled.
Access
Access to Nakanojo Station from Tokyo Station
Car: About 2.5 hours by highway
Train: About 3 hours by local train
Train: About 2 hours from *Ueno Station by express train
Bus: About 3 hours from Tokyo Station or **Shinjuku Bus Terminal (BASTA)
Access to Tokyo Station from the Airport
- Haneda airport to Tokyo Station - 30 minutes by train
- Narita airport to Tokyo Station - 1.5 hours by bus or train